Did you miss the chance to send gifts to your customers during the holiday season? Would you like to be a little more giving? Consider giving a Happy New Year thank you gift. The options are endless to let them know how much you appreciate them and their business. When everyone else sends their gifts in December, you will stand out from the crowd when you send goodies packed in beautiful tins with winter designs, everyday designs or personalized designs. Your customers will know how much they mean to you when they receive a lovely gift packaged in a well-designed tin.
Thank You Tins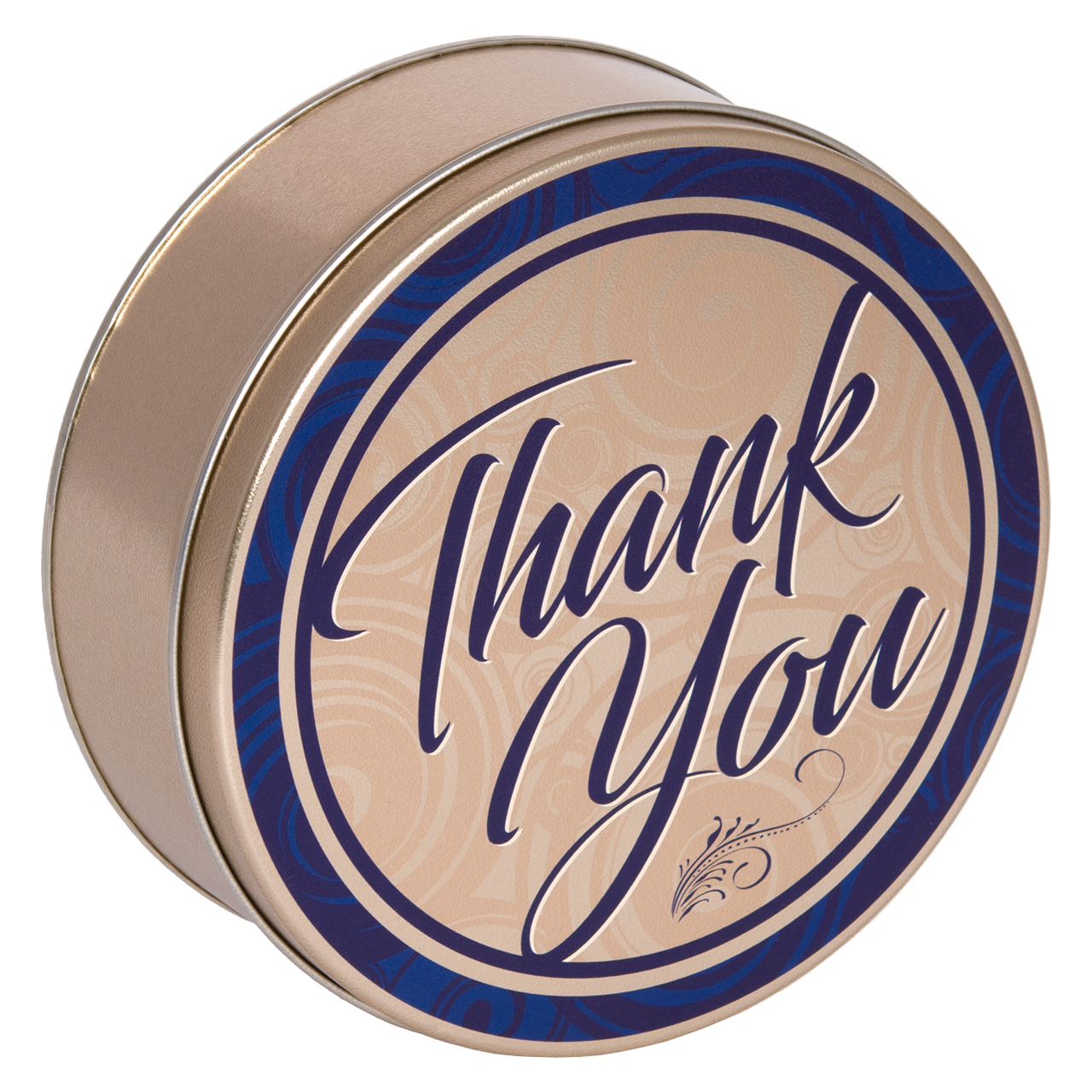 Nothing says thank you better than a decorative tin full of cookies or other treats. You can fill the tin with a variety of treats to ensure everyone gets their favorite flavor. Chocolate chip, peanut butter, macadamia nut and oatmeal are favorites that are sure to please almost everyone. Choose a thank you tin to make your gift stand out. These containers are available in a variety of shapes and sizes that are just right for any occasion. Popcorn is another popular gift during the holidays or any other time it is appropriate to say thank you. Choose a tall round tin or a larger popcorn tin so your customers will be able to enjoy caramel popcorn, cheese popcorn, kettle corn, or any other snack of your choice. You can't go wrong when you send your customers thank you gifts in decorative thank you tins.
Winter Tins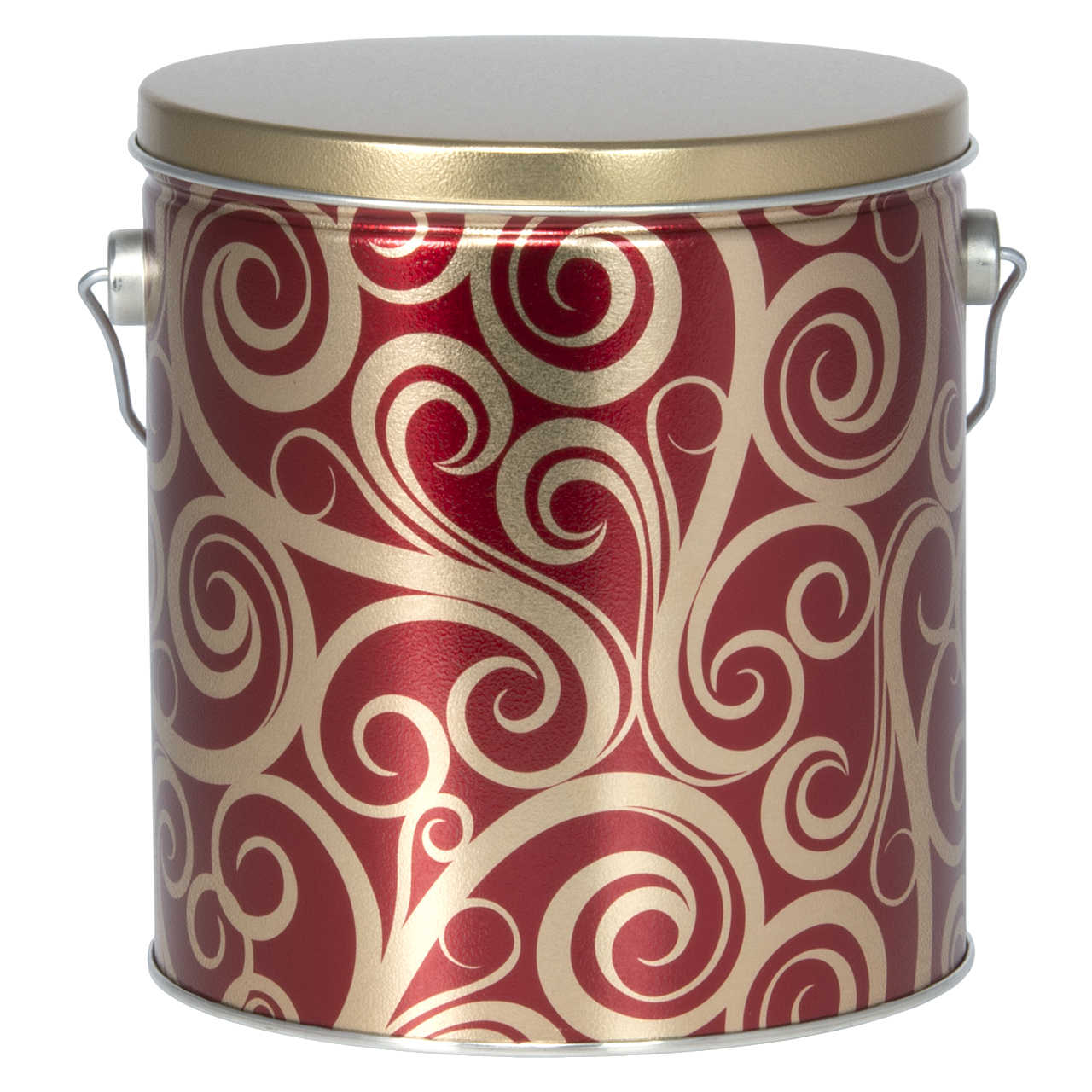 It might be cold outside, but you can bring warmth and cheer to your customers for the New Year by sending them thank you gifts that they will treasure. Whether you fill winter tins with cookies, candy, popcorn, nuts or any other treat, your customers will know just how much you appreciate them. You can choose tins that have an elegant winter theme, such as the Winter's Charm tin collection, with a lovely seasonal botanical design. The Bundled Up tin collection is the perfect gift for chilly folks. From snowflakes to snowmen, you'll be able to keep the winter spirit going for your customers. If you're ready to get the new year started and want a tin that highlights the winter season, then your options are almost endless. Beautiful tins that show snowy city streets are also a popular option that your customers are sure to love. The great thing about sending treats to your customers in tins is that they will remember you and the relationship you've cultivated with them for years to come as they keep your tin as a memento. Because of the lovely designs on winter tins, they can be used to store office supplies or set up on a shelf to add to the beauty of an office space.
Personalized Tins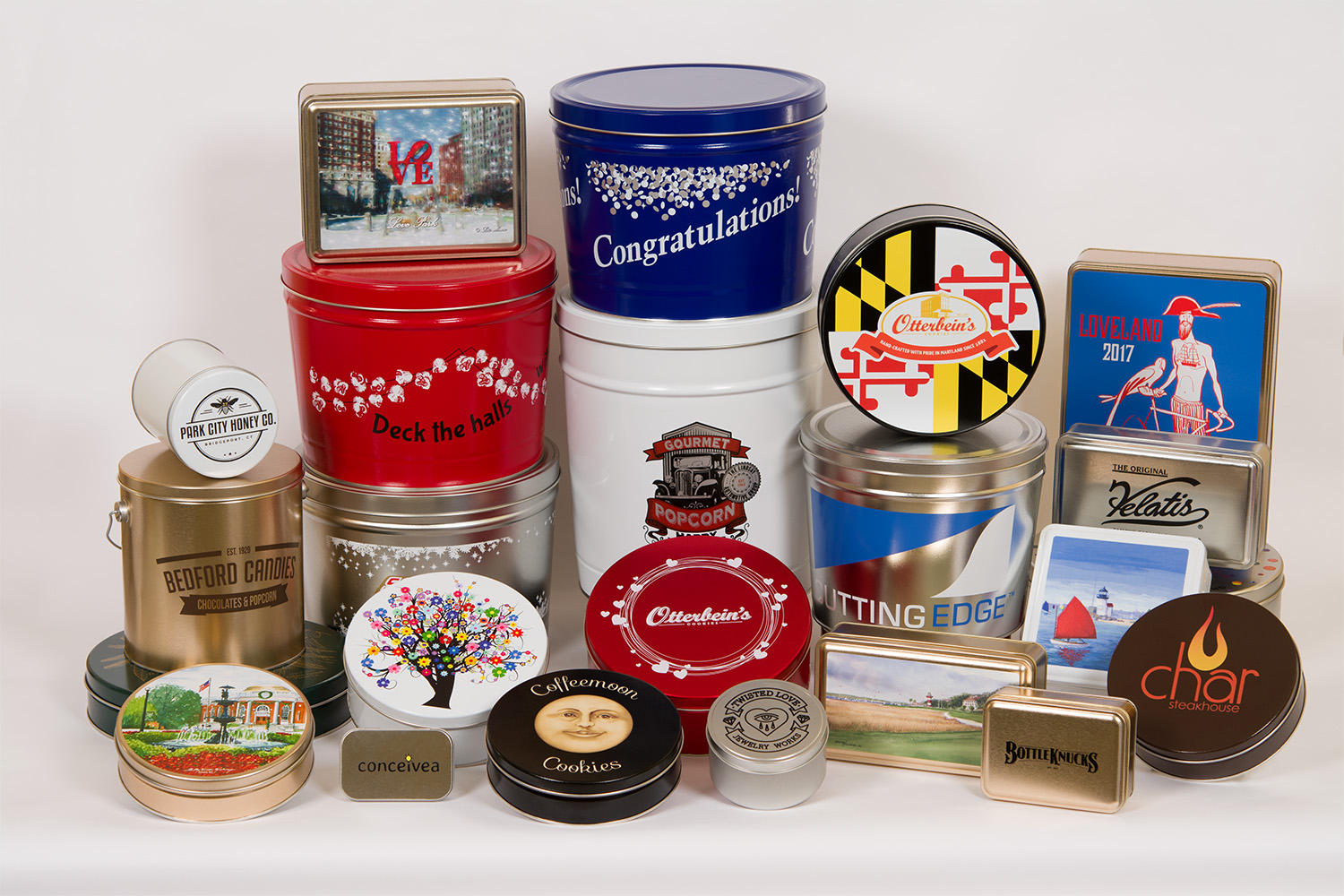 Make your gift stand out among the rest with a personalized tin. Your customers will be in awe when they receive a tin that was personally designed by you. Your customers will keep these tastefully designed tins long after the goodies are gone and will be reminded of their great business relationship with you. Personalized tins make great corporate gifts and can be tailored to fit the personal style and taste that aligns with your business. Send these tins out to your customers with your business logo or design which is sure to be a great reminder to customers that you're available to provide them with trusted services. Every time they see the tin, they will remember why they do business with you and will be inclined to return for your services. A personalized tin is a subtle way of advertising your business and keeping your name in front of customers all year long.
When it comes to printing your personalized tins, there are two options from which to choose. We offer digital printing and silk screen printing. The print method that's best for your personalized tins will depend on the type of artwork you have. Silk screen printing is used when your artwork requires a limited number of solid colors. This type of printing would be used for the top of the lid for your containers and for select body sizes. Digital printing is best when the design is photographic requires many colors. Our custom printing specialists can help to steer you in the right direction. Personalized tins are available in a variety of sizes, shapes and colors so you can choose the options that best fit your needs.
Whether you're sending out sweet treats like candy, chocolates, cookies, or peanut brittle, or savory goodies like popcorn, nuts or trail mix, your customers are sure to love what they get. You can show appreciation to your customers any time you feel appropriate, not just during the holiday season. So, if you've missed the chance to give gifts in December, your customers will be just as thrilled and even more surprised when they receive that special thank you gift for the New Year. And there are many everyday designs available for use any time of year. Send a special thank you whenever necessary, such as after a big business deal. When you remember those that make your business a success at times when they are not expecting it, they will know even more how much you appreciate their business. This will make them more inclined to bring you repeat business and you may even get some good referrals which means more business for you. Because everyone loves tasty snacks, you can't go wrong with a beautifully designed tin full of treats for those special customers.
If you are looking for quality tins for any occasion, then look no further than Atlantic Can. We have plenty of options to suit your business needs.