Giving Wedding Favors That Your Guests Will Love
Most soon-to-be married couples spend a significant amount of time deciding on the best take home favors to provide their guests, and for good reason. After all, there are only so many commemorative bottle openers one person really needs! By using a tin as the centerpiece of your wedding favor, you can create something that truly puts a smile on your guests' faces.
Whether around the home or office there's always a use for a personalized, decorative tin. Putting the time and effort into a gift that guests will not only use, but cherish for a lifetime, is easier than you think. This guide will tell you how you can turn a simple tin can into the ultimate wedding favor.
Incorporate the Tins into your Table Decorations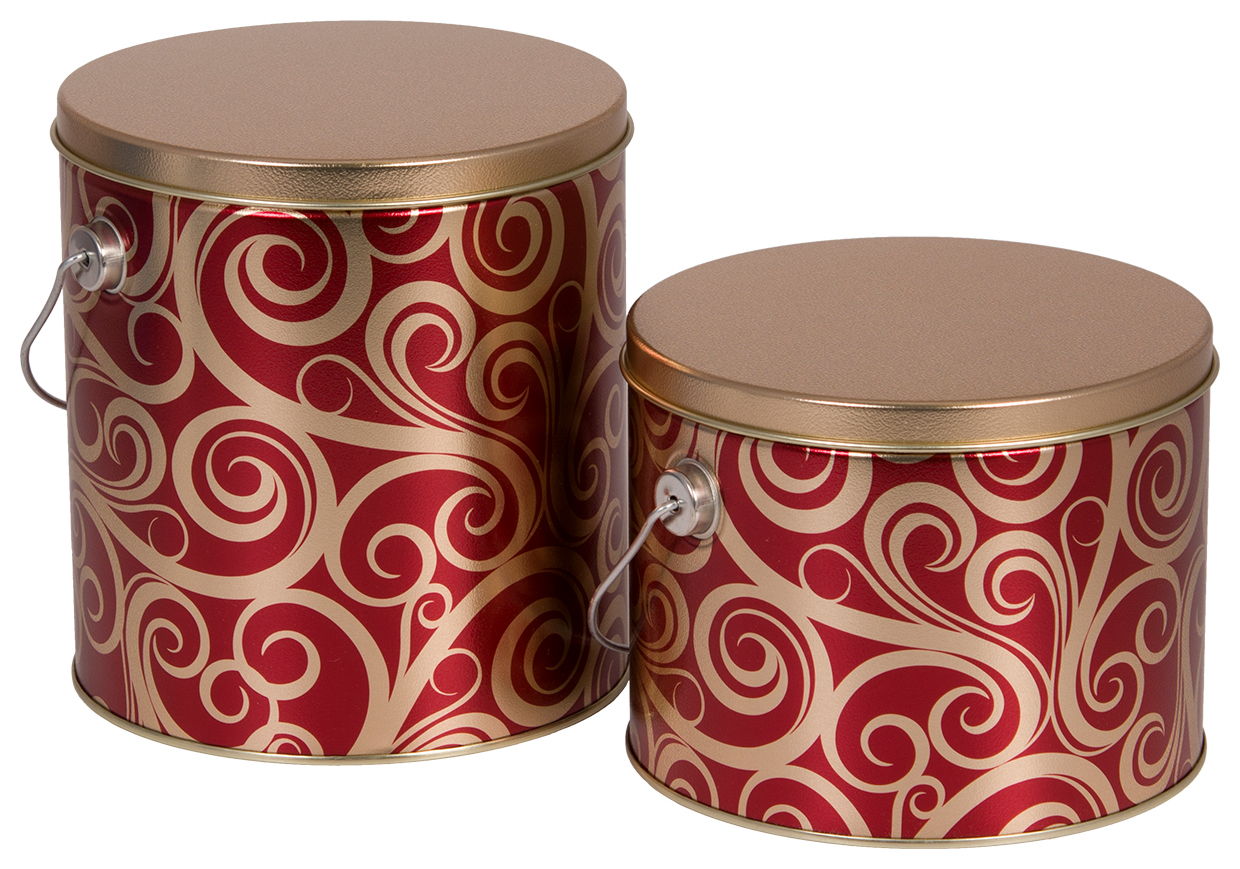 While it might seem like an unusual idea to give your guests a decorative tin as a wedding favor, you can take steps to make it more than just a tin.
Use Tall Round Tins to store cutlery or napkins, or even as decorative flower vases. An eye-catching design, such as the one on our Golden Swirls Tall Round Tin, can increase the likelihood that your wedding guests will use their favor around the home or office. This practical gift will serve as a reminder of your special day for years to come.
Storing Something Sweet
The first wedding favors were gifted by European aristocrats and commonly consisted of sugar cubes. As time passed it became more popular to present your guests with five sugared almonds. The almonds represent fertility, longevity, wealth, health and happiness, five ideal features of any marriage.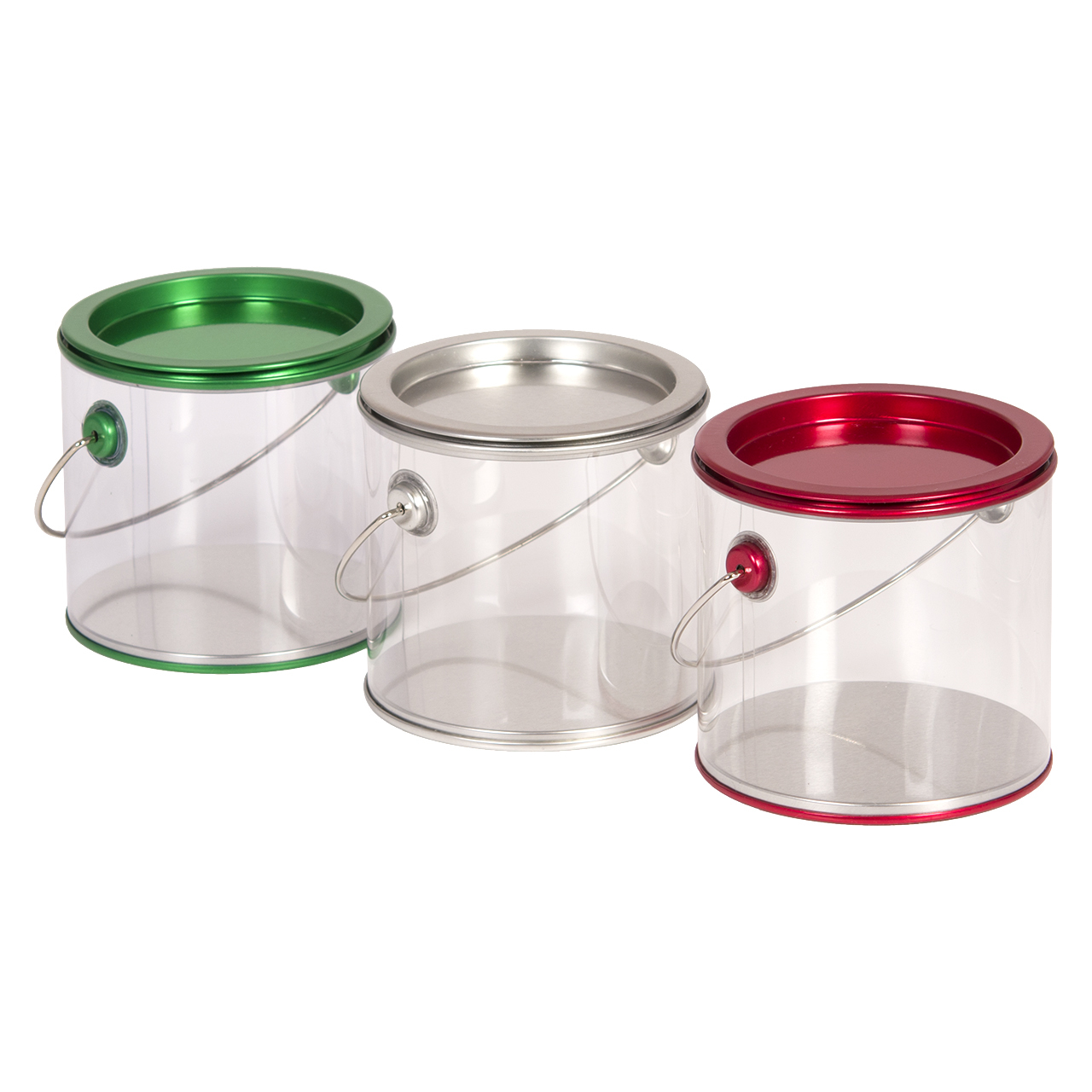 If you're keen on having a more traditional wedding, you may consider giving your guests something sweet. Our range of Clear Plastic Pails are the perfect option if this is something you desire, and can showcase a variety of pretty favors. These tins are tastefully designed and are sure to hold a place in your guests' hearts and serve a variety of purposes around the home and office. Rather than giving your guests something they will dispose of at the earliest available opportunity, you can give them something elegant that will become a part of their home.
A Small Sample of Something Special

Buying a Seamless Tin from Atlantic Can can be the perfect thank you to your guests. You can fill it with virtually anything you want, it doesn't even have to be a memento of your day that's contained within. It can be something that's important to you or your spouse, or if you have a small guest list for your wedding, you could even take the time to get something small that would mean something to each individual guest.
Seamless tins can be great containers for candles, flower seeds, scented waxes, lip balms—anything that you can dream up! Think about the things that you'd like to receive from a wedding party if you were a guest, and take creative control and full advantage of the possibilities that our tins can offer you in your search for the perfect wedding favors.
Tins for Absolutely Anything You Can Think of!
While these tips are bound to have sparked your creativity, there's no limit to the ways in which you can use our tin containers.
Here at Atlantic Can, we have a wide range of tins that are perfect for wedding favors or virtually any use you can think of around the home or workplace. When you're in the market for high-quality decorative or personalized tins, come to Atlantic Can.